Veins - Vehicles in Network Simulation
Veins is an open source Inter-Vehicular Communication (IVC) simulation framework composed of an event-based network simulator and a road traffic microsimulation model.
Both domains' models are bi-directionally coupled and simulations are performed on-line. This way, not only the influence of road traffic on network traffic can be modeled, but also vice versa. In particular, the influences of IVC on road traffic can be modeled and complex interactions between both domains examined.
If you use Veins or one of its component models, we would appreciate a citation of our work.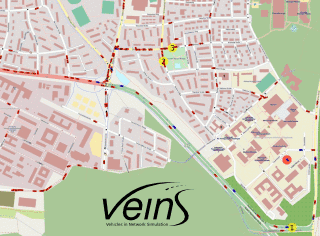 GUI screencast of dynamic re-routing around an
accident at ①: blue cars are heading west,
red cars are random background traffic.
While the Veins research project is by now finished, the Veins simulation framework, parts of it dating back to early 2006, is still under active development as Open Source software and is supported by a solid and diverse user base from five continents.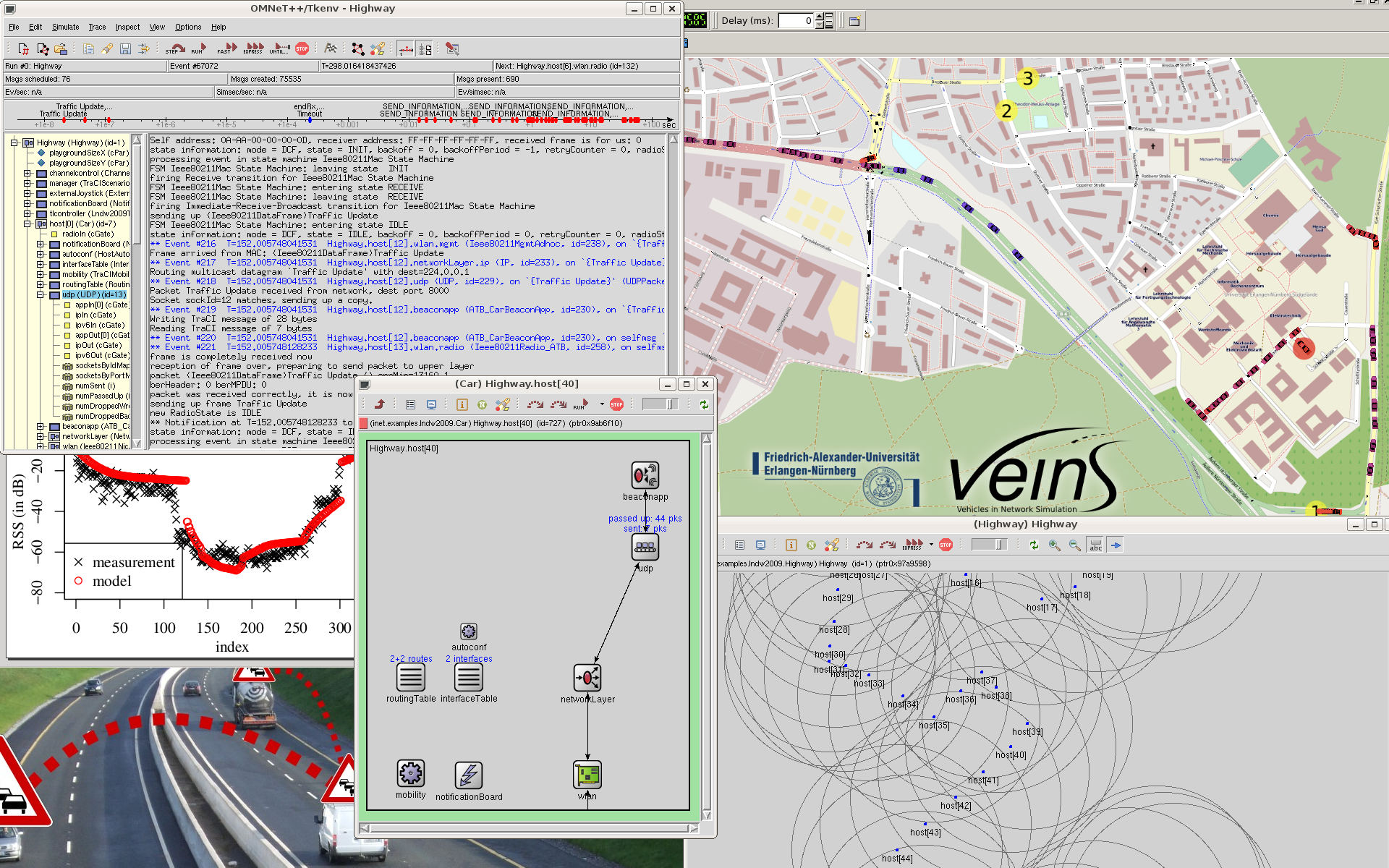 GUI screenshot of Veins running a VANET scenario on a map of Erlangen, Germany
(click to zoom)